Many businesses rely on hard-copy documents to keep track of their operations better, as well as other purposes like marketing assets. Some of these may be produced by hand while others are from printer-computer setups. Certain situations in this endeavour, however, may entail the need for a constant support programme through a printer service in Redhill, like Copy Solutions, Ltd.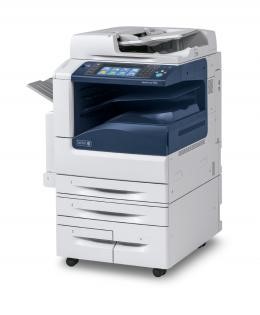 When you need to acquire or lease a printer for your business, you must account for your immediate operational requirements and how they fit into your prospective unit. For instance, how many sheets of paper do you need to print every day? How many employees need to print documents on a regular basis? If there are images to be used in the documents, should they be black and white or coloured? From there, you can consult a printer sales specialist on which units meet your needs and are in stock.
The units will differ in terms of printing production modes and paper volumes. Prepare to work around the quotes, which may include options for parts support, toner supplies and emergency replacement. When deciding on a type of printer, your best options are often classified as either:
Laser – Laser printers have been touted for crisp document reproduction and reduced noise while printing. They primarily use a special powder melded into the paper by a laser unit. Look further into the catalogue and analyse the specs – some of the more basic models will only be capable of black-and-white printing against B&W and colour prints for the more advanced models.
Some laser printers are designed for workgroup functions, but be sure to account for the paper volume and the sheet size. For example, certain documentation in your business may need regular A4-size paper but others may require printing on A3-size paper. You may also want to look into printers that boast photocopying capabilities, which can dovetail into whether your functions only require copier leasing instead of buying a printer outright.
Inkjet – Inkjet printers are well-suited for offices that do not need a diverse range of print choices. They also make a great option if you want to reduce the print queue of another printer in the office. Despite the "old-school" technology used, inkjet printers still produce high-quality colour graphics and photos that delight the senses.
Printing out hard-copy materials may not go out of style despite the supposed benefits of the "paperless society" and the widespread use of e-reading devices. If your business must produce a large volume of hard-copy documents, partnering with a company that specialises in printing services like Copy Solutions is a fantastic business advantage. Schedule a consultation now.
Sources:
Should You Lease or Buy Your Tech Equipment?, Entrepreneur
How to choose the best printer for your business, PCWORLD
Choosing a printer for your business, TechRadar